Yggdrasil and Reflex Gaming Partner
24/12/2022
Yggdrasil has signed an agreement with Reflex Gaming to introduce its Game Engagement Mechanics to the land-based sector for the first time. The pair have extended their partnership to incorporate Yggdrasil's GEMs into Reflex Gaming's games offering. Players in the UK will be able to enjoy titles from Yggdrasil's portfolio at terminals across a variety of venues.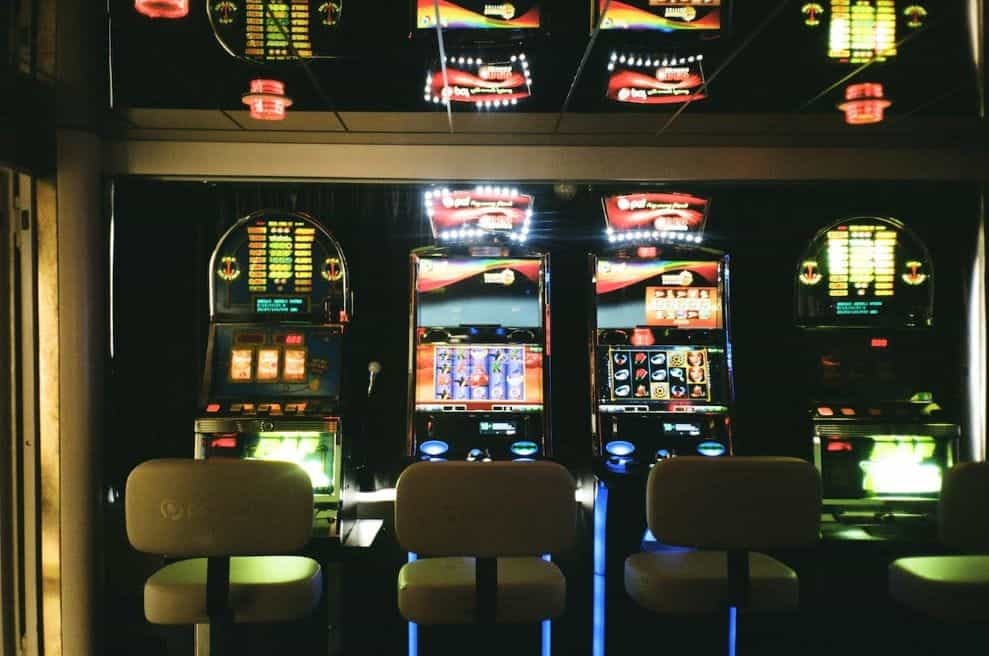 Players at venues across the UK will be able to enjoy games featuring Yggdrasil's GEMs for the first time. ©Darya Sannikova/Pexels
New Agreement
Yggdrasil and Reflex Gaming have extended their partnership to offer players in the UK access to an exciting portfolio of retail games. Yggdrasil's high-performing Game Engagement Mechanics are set to be incorporated into Reflex Gaming's retail games offering for the first time in the UK. The omni-channel games supplier will offer Yggdrasil's GEMs via its terminals at betting shops, pubs and arcades.
The move comes as the pair seek to up their partnership. Reflex Gaming first joined forces with YG Masters in 2020 and has since released eleven online titles through the program. A number of these titles, including 'Doublin Up Double Max' and 'Desperate Dawgs 2 Gigablox', feature Yggdrasil's proprietary GEMs.
Speaking on behalf of Reflex Gaming, CPO Mat Ingram was pleased to announce the new agreement. He praised the achievements that the company has reached as a YG Masters partner over the last few years, as well as how well the GEMs have performed on its online titles. Continuing, Ingram added:
"Bringing the mechanics to UK players of our retail content is extremely exciting for us and we believe they offer great potential also in this space and look forward to further expanding our successful collaboration."
Reflex Gaming is the largest independent machine supplier in the UK. Founded in 2004, the company boasts an extensive portfolio of in-house IP. Amongst its products are the most popular digital land-based games in the UK and the Netherlands. Over 4,500 of its digital machines are connected to its Slingshot platform.
Game Engagement Mechanics
First launched in 2013, Yggdrasil is now a leading provider of online gambling content. The award-winning business operates in 24 licensed jurisdictions. Its successful GEMs portfolio consists of Gigablox, GigaRise, MultiMax, FastPot5, Splitz and DoubleMax. Also recently introduced were WildFight and DuoMax.
The extension of Yggdrasil and Reflex Gaming's partnership will see the two firms improve their capabilities as Yggdrasil's GEMs make their land-based debut. Reflex Gaming's retail customers will benefit from engaging and established mechanics from the online channel.
Head of Product and Programs at Yggdrasil Stuart McCarthy was delighted to strengthen the company's ties with Reflex Gaming. He described the move to bring Yggdrasil's GEMs to the UK's land-based sector as a great milestone. McCarthy went further, stating:
"We have already had great success together, releasing a number of high-performing online titles to players and we are thrilled to now take this to the retail sector. This deal is testament to the strength of our GEMs and the potential it has to take the player experience to a new level."
The YG Masters program provides third party content creators and game developers with access to tools and services such as GATI to develop and distribute games through Yggdrasil's network of international operators. Created in 2019, the program has been a huge success, making it easier and more efficient than ever for the Masters' studios to produce games.
Masters' partners are also able to leverage Yggdrasil's successful GEM offering by including its innovative mechanics into their own games. This allows new and engaging titles to be developed quickly. Yggdrasil's slot mechanics are the backbone of the games that players find exciting and rewarding.
Innovative Slots
Yggdrasil and Reflex Gaming have been busy this year offering up new games for players to enjoy. In September, 'Hillbilly Vegas' was released offering some old-fashioned southern hospitality. A high-volatility slot featuring five reels and ten paylines, 'Hillbilly Vegas' is based around an exhilarating Bonus Wheel with the capacity to trigger three special features awarding a maximum of 10,000x the stake.
Players must land five or more bottle cap symbols to reach the Bonus Wheel. Green caps will award a random multiplier win, while orange caps will trigger a big win. Red caps provide free spins and blue caps award one of three bonus features. These features are Skeeter's Slots, Moonshine Money or Nice Dice.
Skeeter's Slots takes the player to an old-fashioned three-reel slot machine where cash prizes are up for grabs. Moonshine Money is a pick and click mini game where players must smash bottles to win cash prizes and multipliers. Nice Dice sees players roll a pair of dice to land a combined value multiplied by the player's bet. This feature ends after all six numbers on the dice have appeared.
A special Bonus Wheel spin can also be awarded by landing a Spin symbol on the third reel. This can award free spins or one of five fixed jackpots. Announcing the release of its latest title, Yggdrasil's Stuart McCarthy was hopeful that 'Hillbilly Vegas' would be one of the duo's biggest hits yet. He said:
"Reflex Gaming has developed a host of wonderful games via YG Masters and it would be fair to suggest that Hillbilly Vegas is amongst its most creative releases to date. We're confident that players will love this quirky slot."
Source: Read Full Article