The Future of jackpots: In-game and cross-game gamification
20/06/2023
Home > Casino & games > Product & technology > The Future of jackpots: In-game and cross-game gamification
In a rapidly evolving casino content landscape, where almost 7,000 games were launched last year, the need for innovation and differentiation has become paramount, says Stian Enger Pettersen, head of casino at EveryMatrix.

Personalisation and gamification continue to shape consumer preferences. As a result at EveryMatrix anticipate a future that embraces more in-game and cross-game gamification solutions, with particular emphasis and innovation within jackpots.
According to Egaming Monitor, in 2022 alone, a staggering 6,780 casino games launched, 87.5% of which were slots.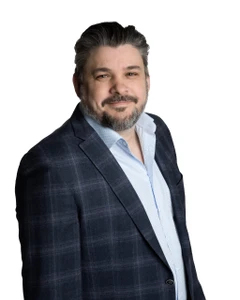 To keep up with this fast-paced industry, at EveryMatrix we launched nearly 300 new games every month for our casino clients. However, amidst this abundance of content, our own data indicates that only 2% of casino games currently feature in-game jackpots, indicating ample room for growth and innovation.
Recognising the potential of gamification and its impact on player engagement, we anticipate a shift towards integrating in-game and cross-game gamification elements, such as customisable jackpots.
This evolution will not only enhance the player experience, but also enable operators to leverage gamification as a powerful branding and promotional tool.
Focus on the individual
We believe the future of gaming will revolve around captivating players with functionality that focuses more on them as individuals. By adding personalised and interactive features to jackpots, slots can be elevated from one-dimensional products to multi-layered experiences.
For many years we have delivered various gamification tools in the bonusing space. But in anticipation of current consumer trends we developed JackpotEngine, a cross-game jackpot solution that enables brands to configurable jackpots to any game, creating multiple forms of additional excitement to existing content. Here's a closer look at how we're building around what today's players want.
Personal Jackpots: Elevated engagement and loyalty
Today, personalisation lies at the top of consumer expectations. Recent research by Shopify found that 73% of consumers expect brands to understand their unique needs. McKinsey & Company found 71% anticipate personalised interactions.
Therefore, considering the shifting consumer landscape, it is crucial to understand the significance of gamification and personalisation in the igaming industry.
What's more, Euromonitor identifies gamification as one of the 10 key trends in its Global Consumer Trends 2023 report.
Other studies including from McKinsey & Company show that brands that embrace personalisation have experienced 40% faster growth than their counterparts.
Casino accounted for 39% of the revenue in Europe's igaming market in 2022, according to the European Gaming & Betting Association. It is therefore evident brands must invest time and resources in further understanding their players to improve acquisition and retention rates.
A long-term marketing tool
Jackpots offer a long-term marketing tool for operators to promote specific content and prolong games' lifecycles. They offer an ideal solution in regulated markets, allowing operators to both remain compliant and when faced with certain limitations on traditional bonusing and marketing strategies.
The potential for jackpot personalisation marks the next layer of innovation, presenting brands with exciting opportunities to captivate players and drive long-term loyalty.
This is where Personal Jackpots come into play, taking this concept to new heights by offering every player his or her tailored jackpot prize.
These innovative features adapt to individual players' preferences, budgets, betting levels, and playing styles. These can be configured in any way the operator chooses to, added to any game and designed for specific players or segments of players in mind.
By tailoring the jackpot experience to each player's unique needs, personalised jackpots create a deeper level of engagement and foster greater loyalty. This also unlocks a new realm of customised gaming experiences that resonate with players on a profound level.
Company-level jackpots: Differentiating operators, amplifying rewards
Company-level jackpots are a cross-game gamification solution we expect to see much more of in the future. These empower operators to stand out in a crowded market while creating substantial player prize pools.
By combining contributions from players across multiple brands, these jackpots entice and engage a broader player base.
For instance, if a company has 10 brands, players from all 10 domains can contribute to the size of the jackpot, amplifying the excitement and spreading the value across brands. These cross-domain jackpots foster a sense of community and enable operators to differentiate while offering unparalleled winning opportunities.
Time to embrace gamification and personalisation
As the casino content landscape continues to expand, operators must embrace the power of gamification and personalisation to remain competitive.
The promising future of customisable jackpots lies in their seamless, cross-game integration and their ability to transcend individual titles, creating captivating and immersive gaming experiences.
By leveraging advanced gamification tools and catering to player expectations, operators can differentiate from competitors, maximise player engagement, and forge lasting connections with their audiences.
The future is bright for those who embrace the possibilities offered by cross-game gamification. It can transform jackpots into truly rewarding, multi-layered and personalised experiences for players and operators alike.
Source: Read Full Article