Online gambling operator Sky Betting and Gaming has received a fine of £1.17 million from the UK's Gambling Commission. The penalty comes in response to the operator sending out promotional emails to customers that had self-excluded or opted out of receiving marketing materials. The fine is the latest in a flurry of enforcement actions issued by the regulator in recent weeks.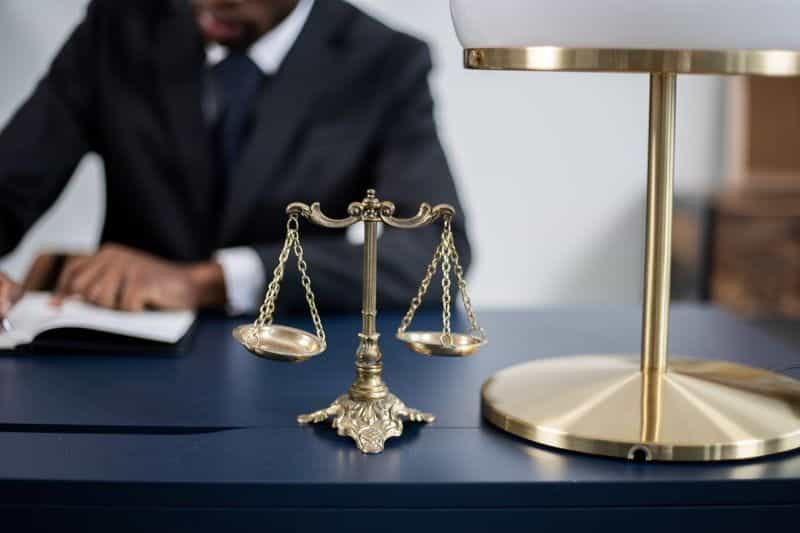 The Gambling Commission found that Sky Betting and Gaming's actions put vulnerable customers at harm. ©Ekaterina Bolovtsova/Pexels
A Costly Error
The Gambling Commission has revealed that Sky Betting and Gaming is the latest online gambling firm to fall foul of its regulations. The gambling watchdog discovered that late last year the operator breached some of the terms of its license conditions. Those conditions were put in place to protect consumers from gambling harms.
On November 2nd 2021, the operator circulated a Sky Vegas promotional offer amongst its customers, offering 100 free spins to those who bet £5. However, 41,395 of those who received the email had self-excluded. A further 249,159 recipients had unsubscribed from Sky Vegas's marketing materials.
Self-exclusion helps those who may be concerned about their gambling behavior or are struggling with addiction to stop gambling. There are facilities to self-exclude online and at physical gambling premises. Users can use tools, such as GAMSTOP, to lock themselves out of multiple gambling sites for upwards of six months.
The Gambling Commission found that Sky Betting and Gaming's actions constituted a serious breach of its license conditions, whether accidental or not. The operator is required by law to ensure that it conducts its gambling business in a socially responsible way, without causing harm to its customers.
In response to the findings, Sky Betting and Gaming, which holds its license under the name Bonne Terre Limited, has been ordered to pay a fine of £1.17 million. The commission's investigation deemed that the operator had breached social responsibility codes of practice 3.5.3(2) and 5.1.11.
The regulator did note that Sky Betting and Gaming took remedial action immediately and co-operated throughout its investigation. Chief Executive of the Commission, Andrew Rhodes, explained that the fine would have been considerably higher if the operator had allowed any of its self-excluded customers to actually gamble.
Rhodes highlighted the severity of the offense, adding that self-excluded customers are likely to be suffering from gambling harms and should never be sent marketing materials that could tempt them back into gambling. He stressed that the incident should serve as a warning to other operators not to commit the same offense, stating:
"We would advise all operators to learn from Sky Betting and Gaming's costly errors and ensure their systems are robust enough to always prevent the self-excluded, and those who have clearly rejected marketing, from receiving promotional material."
Commission Cracks Down
The fine is the latest in a spate of enforcement actions from the gambling watchdog in recent weeks. In February, BetVictor was ordered to pay a total of £2 million after an investigation uncovered social responsibility, fairness and money laundering failures. The fine will be paid as part of a settlement with the Commission, and will be directed to the National Strategy to Reduce Gambling Harms.
Director of Enforcement at the Commission, Leanne Oxley commented on the case. She noted that BetVictor had ultimately failed its customers by breaching rules aimed at keeping gambling fair, safe and free from crime. She added that non-compliance would never be a viable option for operators and that the Commission would continue to be tough on those that break its rules.
The fines faced by Sky Betting and Gaming and BetVictor pale in comparison to that received by 888 at the beginning of March. The operator, which is responsible for 78 gambling sites, has been ordered to pay £9.4 million after serious social responsibility and money laundering failures were uncovered.
The fine is the third largest to ever be handed out by the Commission, eclipsed only by fines to Caesars Entertainment for £13 million and Betway for £11.6 million. The sheer size of 888's penalty is in part due to the fact that this is its second major breach in recent years. In 2017, it was made to pay a penalty package worth £7.8 million for failing vulnerable customers.
The Commission found this case particularly concerning and has stated that it has had to seriously consider the suitability of 888 to retain is license. The operator has been warned that one more strike and it is out, meaning that 888 is perilously close to losing its license altogether. 888 will undergo extensive independent auditing and has been ordered to clean up its act.
UKGC Under Pressure
The Gambling Commission is keen to make an example of operators that do not adhere to its rules, as it itself is under scrutiny. The government is in the midst of a far-reaching review of its gambling legislation, with a view to overhaul the Gambling Act. Gambling laws in the UK have remained largely unchanged since the 2005 Gambling Act was brought in.
Campaigners have long called for reforms, and ministers have on the whole accepted that many of its laws are outdated. One of those calling for change is Lord Foster, a Liberal Democrat peer. He recently said that changes are needed urgently, pointing out that much of the legislation that is still in place was introduced before the smartphone was invented.
Lord Foster echoed a concern repeated by many campaigners, that today's gambling laws are analog legislation in a digital age. Critics have also complained about the slow pace of change in Westminster. The Conservative party originally pledged to update the UK's gambling laws in its 2019 general election manifesto.
Ministers launched the Gambling Act Review back in December 2020, a year later than expected. It was then thought that a white paper would be published within the year, but that deadline came and went. In December 2021, ministers promised that the results would be published this spring.
Campaigners will not be holding their breath though, as there is no sign that ministers are close to publishing the white paper. Ministers have blamed factors ranging from Brexit, the coronavirus pandemic, and the recent cabinet reshuffle for the delays. It is also understood that the government wants to wrap up the National Lottery License Competition, which is itself running behind, before finalizing the review.
Source: Read Full Article