MGM buy LeoVegas to Expand into European Market
23/10/2022
Online gambling operator, LeoVegas, has accepted a bid from the land-based giant MGM Resorts. The deal is worth $607 million and the LeoVegas board has unanimously recommended the offer to shareholders. The acquisition would strengthen MGM's position in the European online market. If agreed by shareholders, it is expected to complete later this year.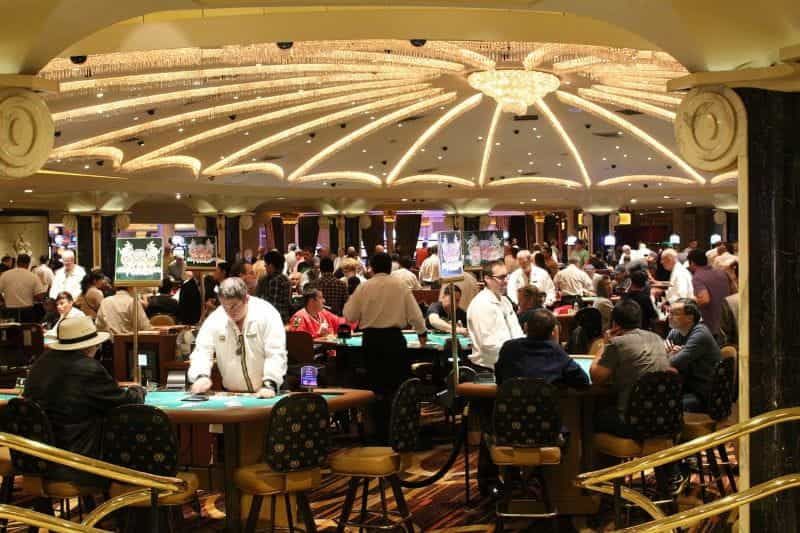 Land-based casino giant has agreed to buy online casino operator, LeoVegas. ©Linda72/Pixabay
LeoVegas Board Unanimously Accept Offer
LeoVegas' board has issued a statement unanimously recommending that shareholders accept a public offer by MGM of SEK 61 in cash per share. MGM Casino Next Lion, a wholly-owned subsidiary of MGM International Resorts made an offer for the total amount of SEK 5759 million and have said that the price will not be increased. The acceptance period for the offer is expected to commence at the beginning of June and to expire on or around August 30th, 2022. This is an equivalent tender value of approximately $607 million.
MGM will offer amanagement incentive plan for certain key staff and the Swedish authorities have confirmed that this plan is compatible with the Takeover Rules. MGM have received a statement from the Swedish Securities Council, Aktiemarknadsnamnden, confirming this.
LeoVegas was founded by Gustaf Hagman and Robin Ramm-Ericson in 2011. The company is a leading online gaming provider and has licenses in eight jurisdictions in Europe. In the twelve months to 31st March 2022, they generated EUR 393 million in revenue. They are headquartered in Stockholm and have an office in Malta, Milan, and the UK.
MGM Focused on International Growth
The bid will help MGM achieve its goal of continuing its international growth. They believe that acquiring LeoVegas will provide an opportunity for them to provide an online gaming business that can be scaled up with relative ease.
"We believe that this offer creates a compelling opportunity that allows the combined teams of MGM Resorts and LeoVegas to accelerate our global digital gaming growth and fully realize the potential of our omnichannel strategy. We look forward to being able to welcome the LeoVegas team to our MGM Resorts family."– Bill Hornbuckle, Chief Executive Officer and President, MGM Resorts, MGM Website
How will the acquisition help MGM achieve its objectives?
The acquisition of LeoVegas will help MGM achieve its objectives of international growth in three key ways.
Strategic
LeoVegas has a large and loyal customer base outside of the USA with online casino and sports betting facilities. This offers MGM strategic opportunities to accelerate its growth and expand the products on offer. The acquisition of LeoVegas offers the chance for MGM Resorts to expand its presence around the world.
Experienced Online Management Team
LeoVegas has superior technology capabilities and a highly experienced senior management team with online gaming specialist expertise. They have demonstrated that they can develop robust and scalable technology solutions and state of the art products.
Commitment to Profitable Growth
Since 2014 LeoVegas has operated profitably as a high growth platform and between 2017 and 2021 their revenues compounded an annual growth rate of 16%.The combined businesses will continue to expand within the existing gaming segments they operate in and look for incremental opportunities in new areas.
LeoVegas Largest Shareholder Has Agreed to The Offer
In a statement on their website, the LeoVegas board confirmed that their largest shareholder and Chief Executive Officer Gustaf Hagman, along with other key shareholders who have a 15.3% share of the existing shares have agreed to accept MGMs offer. This is regardless of a future higher offer being made by a competitor.
Torsten Söderberg who is a board member with a 4.6% shareholder has expressed strong support for the offer.
LeoVegas board has also noted that MGM has stated:
"MGM values the skills and talents of LeoVegas' management and employees and intends to continue to safeguard the excellent relationship that LeoVegas has with its employees. Given MGM's current knowledge of LeoVegas and in light of current market conditions, MGM does not intend to materially alter the operations of LeoVegas following the implementation of the Offer, subject, of course, to MGM's continued regulatory review. There are currently no decisions on any material changes to LeoVegas' or MGM's employees and management or to the existing organization and operations, including the terms of employment and locations of the business"
.
The deal needs to be approved by 90% of the shareholders in order to go ahead and give MGM Resorts a major platform in Europe for online casinos and sports betting. The offer is still subject to certain regulatory controls.The interesting point that neither party has mentioned is how this affects MGM's joint venture with Entain.
Entain currently provide online services for MGM in the American market and they did try to buy the company last year. The implication is that the acquisition of LeoVegas creates a complementary non-US strategy, but LeoVegas and Entain do compete everywhere apart from the US, and this could be interesting in the future.
Source: Read Full Article