LeoVegas Enhances UK Deposit Limits
23/10/2022
LeoVegas has introduced new and improved deposit limits for all of its customers in the UK. Limits can now be personalized across the operator's portfolio of online gaming brands, supporting the firm's drive towards safer gambling.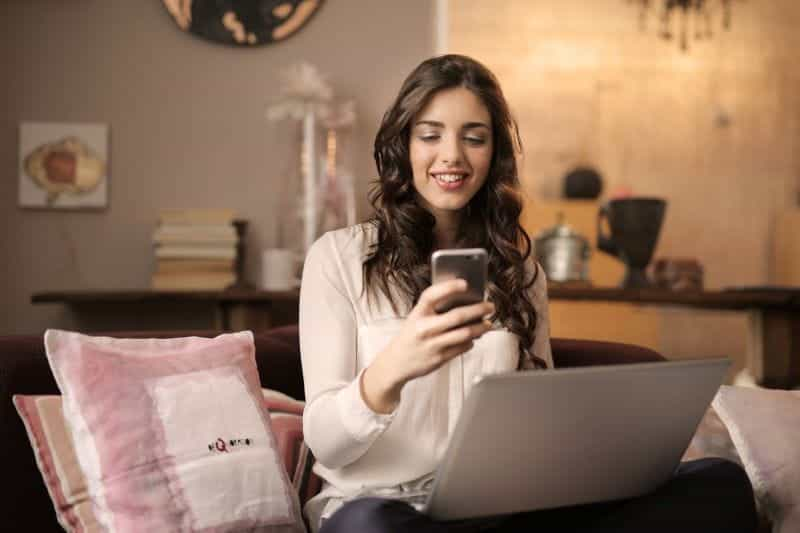 The operator's new deposit limits are personalized to suit the needs of every player. ©Andrea Piacquadio/Pexels
Personalized Limits
Swedish betting and gaming operator LeoVegas has announced that instant, individualized deposit limits will be made available to all of its customers in the UK.The operator runs a range of popular online gambling brands in the UK, including PinkCasino, 21.co.uk, BetUK and LeoVegas.com.
The operator revealed the new measures as part of its drive to increase safer gambling interactions and bolster its affordability checks in the UK. The newly reconfigured deposit limits will be assigned individually using a feature that utilizes third party data and a proprietary risk prediction model to assess affordability.
All LeoVegas customers in the UK will be initially assigned a personal deposit limit when they make their first deposit. That limit will then be continually reevaluated based on the most recent data. Leading up to this, LeoVegas has been actively encouraging its customers to access safer gambling tools through its AI-powered onsite messaging.
The group is confident that the new deposit limits and enhanced affordability checks will help to reinforce its safer gambling offering across its brands, improve customer relationships and raise industry standards. The group's safer gambling efforts are founded on its own risk prediction model that uses AI to identify customers that are at risk of gambling harms.
Players that the AI recognizes as being at risk of harm are contacted personally by the LeoVegas safer gambling team, via telephone, live chat and email. They are then signposted towards advice and offered useful online tools to help them moderate their gambling.
The use of AI in combination with third party affordability data enhances the way in which customer behavior can be analyzed. The system is able to automatically prevent at risk customers from making new deposits, ensuring that all players are protected from harm. LeoVegas' use of AI and innovative technology aims to lead the way in making gambling safer in the UK and industry-wide.
Raising Standards
While LeoVegas serves a significant portion of the British gaming market, the operator is actually based in Sweden and Malta. Launched ten years ago, the company offers online casino and sports betting products to markets around the world. Products include table games, video poker, live betting, online slots and progressive jackpots.
Thanks to the company's forward-thinking mentality, targeting mobile gaming, LeoVegas has managed to expand into an array of jurisdictions in a short period of time. As well as the UK and Sweden, its services are available in Norway, Denmark, Finland, Spain, Italy, Chile and Peru. The operator also trades its stock on the NASDAQ Stockholm stock exchange.
CEO at LeoVegas Gustaf Hagman was proud to reveal the enhanced player protection measures. Announcing the news, he explained the importance of making gambling a safer activity for consumers. He added that by doing this, the company is building more sustainable relationships with players. Hagman went on to say:
"New technology has given us the power to refine these interactions and tailor them to our customers' specific circumstances, making them more personalized and even more effective."
The move, which was launched on November 4th, coincided with the industry wide Safer Gambling Week initiative. From November 1st to November 7th, gambling firms operating in the UK and Ireland promote and discuss ways of making gambling safer for UK consumers. Bookmakers, casinos, online operators, bingo clubs and arcades all participate.
The annual initiative aims to promote ways of gambling more safely, safer gambling tools and access to confidential advice and support. During the week safer gambling teams, including the LeoSafePlay team, are more visible and actively promote Safer Gambling Week material. Targeted at supporting organizations, these materials offer information about gambling behaviors and how to obtain help.
Safer Gambling Week
LeoVegas is just one of hundreds of operators and organizations in the UK that support the initiative. This year, it took to the time to inform customers on how they can continue to play sustainably by making the most of its special online tools. These include session limits, loss limits and wagering limits, all of which are voluntary.
It also signposted customers to the advice and support that is available to those who may be being impacted negatively by their gambling. Talk.Ban.Stop is a partnership between GamCare, Gamban and GAMSTOP that offers help to people experiencing gambling problems.
First of all, customers can talk to a GamCare trained advisor through the National Gambling HelpLine. This service is offered on the phone and via a live webchat. Customers can also use Gamban's software to block access to thousands of gambling sites and apps.
GAMSTOP takes that a step further, by allowing customers to self-exclude from multiple operators. The service prevents those who sign up from accessing their current gambling accounts or creating new ones. All gambling firms operating in the UK have signed up to GAMSTOP, making it an effective means of reducing gambling harms.
LeoVegas also runs its own LeoCare initiative, to help its customers that are struggling with problem gambling. To help get impacted customers started on the road to recovery, LeoCare offers to pay for the first three therapy sessions. Players can get in touch with the LeoVegas Customer Support Team for more information on this scheme.
While it is clear that the company is committed to safer gambling, last week it was revealed that it had fallen foul of Danish regulations. The Spillemyndigheden identified a number of instances in which players had breached the Money Laundering Act. However, it escaped reprimand as it has since made changes to its procedures.
Source: Read Full Article