Entain Handed Record £17M Fine
23/10/2022
Leading gambling operator Entain has been handed a record fine of £17 million by the UK's Gambling Commission. An investigation carried out by the regulator uncovered serious anti-money laundering and social responsibility failures at the group's online and land-based businesses. The fine breaks the previous record, a penalty of £13 million for Caesars Entertainment.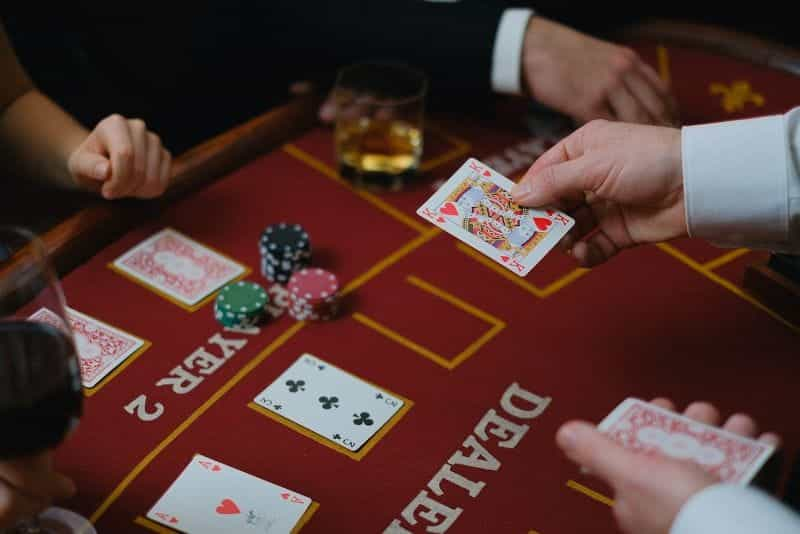 Entain's record £17 million settlement is equivalent to a day and a half of the operator's global earnings. ©Anna Shvets/Pexels
Regulatory Settlement
Betting and gaming group Entain, best known for its Ladbrokes and Coral brands, has been ordered to pay £17 million to the Gambling Commission, after significant failures were uncovered. The fine surpasses that of previous record-holder Caesars Entertainment, which was ordered to pay £13 million in 2020.
After investigating the operator, the gambling watchdog found significant social responsibility and anti-money laundering failures dating between December 2019 and October 2020. The record fine affects both Entain's online and high-street businesses. Entain Group must pay a total of £14 million for failures at its online business, LC International Limited. This division is responsible for thirteen websites, including coral.co.uk, Ladbrokes.co.uk and foxybingo.com.
The remaining £3 million must be paid by its Ladbrokes Betting and Gaming Limited operation, which is responsible for 2,746 high-street bookmakers up and down the UK. Announcing the fine, the Gambling Commission stated that all £17 million would be directed towards socially responsible purposes, as part of a regulatory settlement.
Entain has had additional conditions imposed on its license, to ensure that a business board member oversees an improvement plan. The operator will also be subject to a third-party audit to review its compliance with the Commission's license codes. Entain must action the audit within twelve months.
Speaking about the case, Gambling Commission Chief Executive Andrew Rhodes explained why Entain has been handed the regulator's biggest fine to date. Rhodes said that the regulator will continue to monitor Entain very closely, and that further serious breaches could potentially lead to the revocation of Entain's license. According to Rhodes:
"There were completely unacceptable anti-money laundering and safer gambling failures. Operators are reminded they must never place commercial considerations over compliance. This is the second time this operator has fallen foul of rules in place to make gambling safer and crime free."
Catalogue of Failures
The Gambling Commission published further details of its investigation's findings. Amongst the social responsibility failures uncovered, Entain was found to have been slow to interact with customers to minimize their risk of experiencing gambling harms. In some instances, it failed to interact with customers at all for this purpose.
According to the Commission, Entain carried out only one chat interaction with an online customer that had spent long periods of time gambling overnight. Over the course of an 18-month period, the customer was able to deposit £230,845.
The regulator revealed that Entain had allowed customers that were subject to enquiries and restrictions to open multiple accounts across its portfolio of brands. One case found that a customer who had been blocked by Coral after spending £60,000 in twelve months and failed to provide Source of Funds was allowed to immediately open a Ladbrokes account, where they deposited £30,000 in one day.
Social responsibility failures were also evident at Entain's high-street shops. One customer, who staked £29,372 and lost £11,345 in a month, was not escalated to a safer gambling review by the shop or support office teams. Entain failed to intervene with staff and area managers who did not raise potential concerns with customers in adequate time.
The Commission also found Entain's catalog of anti-money laundering failures to be equally serious. The operator did not conduct an adequate risk assessment of the risks of its online business being used to launder money or finance terrorism. Furthermore, it allowed customers to deposit large sums of money without carrying out sufficient Source of Funds checks.
Enhanced customer due diligence checks were not carried out in enough time, and Entain was found to have relied too heavily on open-source information. At its high-street shops, customers were allowed to stake large sums of money without being monitored or scrutinized. One bettor was able to stake a total of £168,000 on shop terminals in eight months before due diligence checks were carried out.
License at Risk
Entain has responded to the Gambling Commission's publication of its regulatory failures. Issuing a statement, the group confirmed that it had reached a regulatory settlement with the watchdog regarding the historical licensing breaches. It accepted that during the timeframe investigated, a number of its systems and processes were not in line with the Commission's expectations.
Entain was keen to note that no evidence of criminal spend was found within its operations. It added that since October 2020, it has introduced a wide range of safer gambling and AML changes. These include the Advanced Responsibility and Care program, launched in 2021. ARC uses advanced AI technology to tailor risk assessments for each customer. Initial UK trials have shown accuracy of over 80%, resulting in a 30% reduction in customers increasing their risk levels.
In May, Entain was awarded the Advanced Safer Gambling Standard by GamCare, in recognition of its having achieved the highest standards of player protection and social responsibility in the UK. Closing its statement, Entain revealed that the £17 million settlement has already been provided for in its financial statements.
The fine is the largest ever issued by the Gambling Commission, owing to the fact that this is the second time that Entain has been found guilty of such failures. Consequently, Entain runs the risk of losing its license altogether if further breaches to the regulator's rules are discovered.
The case has been widely reported, sparking a conversation about the future of gambling regulations in the UK. Questions have been raised over whether the penalties dished out by the Gambling Commission serve as an adequate deterrent for gambling firms, or are viewed as the cost of doing business. In 2021, Entain's group revenue was up at £3.8 billion.
The Guardian also expressed doubts over whether the removal of Entain's license was a realistic possibility. The loss of Entain's operating license could potentially lead to thousands of job losses and legal battle. The regulator has never revoked the license of a major operator in the UK.
Source: Read Full Article