888 Revises William Hill Acquisition Terms
23/10/2022
Leading betting and gaming operator 888 Holdings has provided an update on its acquisition of William Hill's non-US assets. The gambling firm is in the process of buying the assets from Caesars Entertainment, which purchased the British bookmaker in 2020. 888's board has come to an agreement with the Las Vegas casino giant to amend the terms of the acquisition.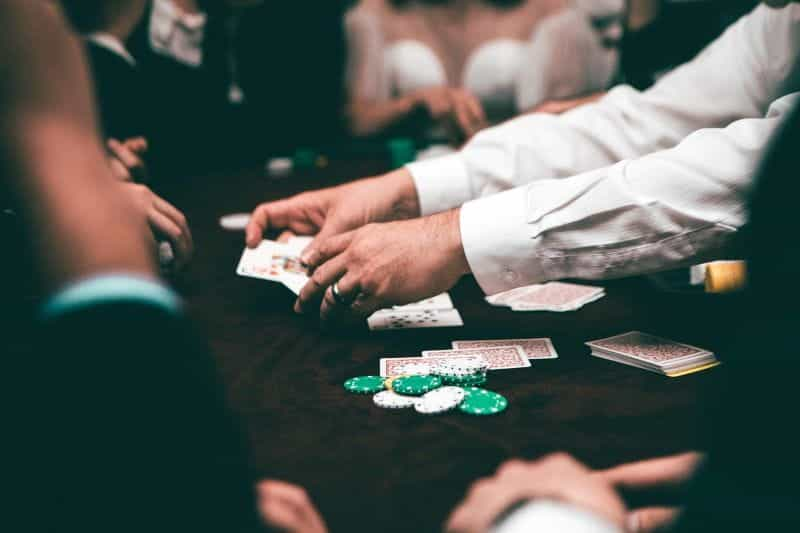 Once complete, the acquisition is projected to make 888 one of the largest combined betting and gaming firms in the world. ©Javon Swaby/Pexels
Value Impacted
888 Holdings has revealed that it is making significant progress in its acquisition of William Hill's international assets. Since agreeing to purchase the famous bookie's non-US assets in September 2021, the operator says that a number of key factors have affected the value of the deal.
It cited changes in macroeconomic conditions and the regulatory environment, alongside compliance factors affecting William Hill's business. A lot has changed for William Hill since it was bought out by casino giant Caesars Entertainment nearly two years ago. Shortly after agreeing to purchase the company, Caesars made it clear that it was only interested in retaining the firm's US operations.
Caesars is famed for the glitz and glamor of its Las Vegas casinos. However, since 2018, there has been another lucrative form of gambling on the rise in the US. The legalization of sports betting has provided many US gambling firms with the opportunity to diversify their operations and capitalize on an emerging market.
However, operators like Caesars lack the years of betting experience necessary to corner the market. William Hill was one of the first UK gambling firms to venture into US sports betting, and quickly gained a foothold in the market. By purchasing William Hill, Caesars was able to leapfrog the competition. However, the bookmaker's international operations were superfluous to its purposes.
That revelation left the 88-year-old bookmaker's future in jeopardy, while its UK and European operations struggled through the coronavirus pandemic. Fortunately, there was significant interest from a number of parties in purchasing the assets. Offers were tabled by German operator Tipico and US private equity firm Apollo, which lost out to Caesars on the main acquisition.
Ultimately it was 888 that submitted the winning bid, agreeing to pay £2.2 billion for the company's international assets. The deal, which is set to create one of the largest combined betting and gaming operators in the world, was approved by shareholders. In January, 888 projected that the purchase would be completed during the second financial quarter of this year.
License Under Review
888's latest announcement projects that the deal is on track for completion this June. However, in light of changing circumstances, its transaction terms have been revised. 888 had agreed to pay Caesars Entertainment £2.2 billion for the assets, a figure that would have seen the casino giant make back a large portion of the £2.9 billion it originally spent on William Hill.
That enterprise value has now been revised down to around £1.95 to £2.05 billion. 888 will net a cash reduction of £250 million, with a £100 million payment to be deferred based on the group's adjusted EBITDA performance. In the amended deed, the cash consideration has been reduced from £834.9 million, down to £584.9 million.
888 has stated that it expects the acquisition to enhance its earnings immediately. However, the deal has been significantly dented by an ongoing license review being carried out by the Gambling Commission. A compliance assessment carried out in July and August 2021 uncovered a number of shortcomings in its social responsibility and anti-money laundering requirements.
William Hill is now working on addressing those failures, although it could still be met with a hefty fine. Earlier this year, the regulator also found that the bookmaker had supplied it with incorrect data, which was collected to assess the impact of the pandemic on gambling habits. That error could also lead to a financial penalty.
According to 888, it is expected that the license review will incur losses for the group. Whilst the outcome of the review is still being awaited, Caesars has agreed to indemnify all of William Hill's UK licensed entities, including Mr Green, to compensate the buyer in case of negative regulatory consequences.
888 has also been hit by a huge fine from the Gambling Commission this year. In March, the regulator ordered the operator to pay £9.4 million over social responsibility and anti-money laundering failures, warning that 888 could lose its license altogether. It marks 888's second major fine in recent years, and is the third highest ever issued by the Commission.
Financial Results
888 provided a full-year statement for 2021 on William Hill's financial performance, outlining a total unaudited revenue of £1.24 billion. That figure constituted a year-on-year uplift of 7.3%. The business's total adjusted EBITDA also saw a 10% lift on the previous year, coming in at £164 million.
The operator has cautiously projected that William Hill's revenues for the financial year 2022 are likely to grow by a low to mid-single digit percentage. Retail is normalizing after the lifting of pandemic restrictions, while online operations are continuing to progress. However, growth could be affected by regulatory and compliance headwinds.
Funding options to finalize the acquisition have been revised by 888's board. It plans to issue up to 70.8 million new shares through an accelerated bookbuild, representing around 19% of the company's total issued share capital. This will replace previous plans to generate funds by issuing new equity in a capital raise.
As part of 888's path to completion it has stated that it expects to publish a combined circular and prospectus for the acquisition in the coming weeks. It also plans to announce credit ratings and syndicate institutional debt during the same timeframe.
This will be followed by a general meeting for shareholder approval in May. Provided that shareholders do agree to the newly revised terms of the deal, the acquisition is projected for completion in June 2022. 888 has already been given unconditional support from its largest shareholder, the Dalia Shaked Trust, which currently holds around 23% of its issued share capital.
It has also been revealed that the board has already approved the new terms of the acquisition, and intends to unanimously recommend that shareholders vote in favor of the resolution at the general meeting. All signs point to the acquisition being completed as planned, although board members will have to wait until May to know if the deal has the backing to go ahead.
Earlier this spring, 888 secured a local license to operate its betting, casino and poker brands in Ontario, Canada. With a population of more than 14 million people, the province offers an exciting opportunity for long-term growth. Ontario's online gaming market official launched earlier this April.
Source: Read Full Article